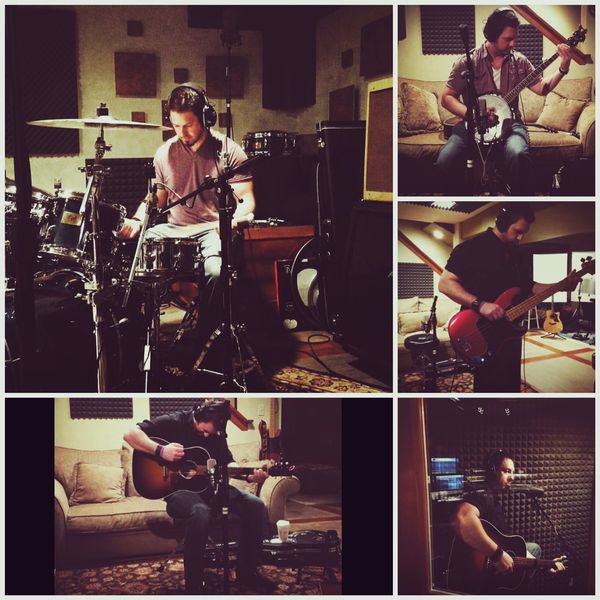 About me.
 The Williamsboy

(

Matthew

Williams) is an American Singer/Songwriter currently residing in Burlington County, New Jersey.  He began his solo music career in the 90's. Beyond his talents as a songwriter, he also taught himself how to play guitar, drums, piano, harmonica, bass, & a little banjo. He's also a self taught producer, engineer, & vocalist. Williams' brand of music is  Heartland Rock and Roll, with hints of Folk and traditional Country music undertones
.
 Williams  finds a home in being unconventional by penning non-genre specific songs in an age where classification is the popular status quo. 
" I'm just a guy who writes songs the old fashion way. I feel something, and I write a song about it. I don't get hung up over whether or not it's popular, Its the art form I choose to express with." 
It's in Williams' songs that you find a contrast that separates him from other artists. He writes to connect with the listener, with Williams It's a personal relationship.
"Music makes me happy, I want to share that happiness.  We only have one shot at this life, and if through my music I can touch someone else's life then I've used my gift correctly".
            His introduction to music started around 8 years old, wrote his first song at 14 and hasn't stopped since. Williams is a Jersey boy, his family moved around a lot. Growing up in towns like Lakehurst, Brick, Silverton, Ocean City, and 
Absecon. He also lived in Philadelphia for a little while. 
Williams is not the new, unique, star struck, artist of the day. If that's what you're looking for click here!   Otherwise stick around, browse through the site, sign the mailing list to get free music, & enjoy this un-hip rock and roll family guy.
Want to know what's going on? sign up!